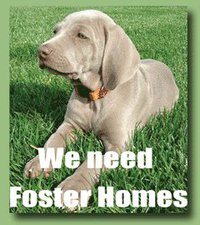 UPDATE!
I just feel amazing knowing that all pups get to be in a home. I want to thank the work of  the people of Wagging Tails, Paws for life, people that shared the posting or tweeted, and specially thanks to the  families that have given another chance to these little angels. Thank you.
Corinne Younward  Sends the Following Message To all Montreal Dog Blog Readers:
AMAZING DAY!! 18 ANIMALS SAVED THANKS TO WONDERFUL VOLUNTEERS!

2 MALAMUTES MOM AND DAD WERE SAVED ALONG WITH THEIR BABY!
HUSKY FEMALE
BLK LAB MALE
SHEP LAB MIX MALE
GOLDEN SHEP MIX FEMALE
BLACK COCKER PUPPY
BLOND COCKER
TECKLE/TERRIER
3 SHIH TZUS
BLK LAB PUPPY
TERRIER MIX
POMERANIAN
MIN PIN
HUSKY MIX
——————————————————————————————————————————————————————————————
I received the following message by Corinne Youngward from Wagging Tails Animal Welfare Group. If you love animals and truly believe that these furryfriends don't deserve to die, please share this post on your Facebook wall. You will find a link that will post it directly to your Wall in order to find these pooches a forever home.
Help is desperately needed! there are so many dogs about to be euthanized and nowhere to put them! We need foster/adopters or rescues to come forward to take these dogs in as time is out for most of them tomorrow.
Urgent dog list:
2 MALAMUTES FEMALE AND MALE APPROX 3YRS OLD. FEMALE IS MISSING HER FOOT YET IS STILL FULLY AGILE AND CAN LEAD NORMAL DOG LIFE. SHE SHOULDNT DIE BECAUSE OF A HANDICAP!
HUSKY FEMALE 1-2YRS OLD
GOLDEN/SHEPHERD FEMALE 1-2YRS OLD
SHEPHERD/LAB MALE APPROX 4YRS OLD
HUSKY MIX MALE APPROX 2YRS OLD
THESE ARE THE MOST URGENT ONES SO IF YOU CAN HELP AND FOSTER PLS CONTACT US IMMEDIATELY AS TIME IS OUT TOMORROW.
PAWS.FOR.LIFE@HOTMAIL.COM
PAWSFORLIFEMTL@HOTMAIL.CA
THANKS FOR HELPING SAVE THESE SOULS!