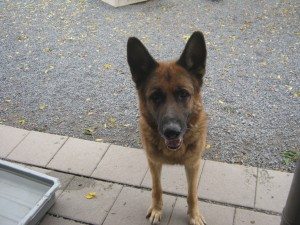 This handsome fellow needs for you to open your heart to him. He is in need of a real home and deserves a loving family. If you are not able to provide him a home,please share on your facebook wall, as a an email to friends, in order to give him a bigger chance to find a loving home as soon as possible. Share this! It takes one click!
"My name is Zento and I am a 6 year old castrated male German shepherd…..I spent the first 5 years of my life living in a car, in a scrap yard….I was rescued from my life as a guard dog but nobody wanted me in their home so I have been living in a boarding facility for the past 6 months..  I don't want to live in a cage anymore…I see other dogs come and go and I long to be able to leave too. I want to play in the park and sleep on a couch with a human companion .I would really love to have a home…..I am sad and lonely…and  I have done nothing wrong . If  someone could just give me a chance, with time and patience I am sure we will grow to love each other.
An awesome rescue in the USA have agreed to take me but only when they have room…..which could be only in a year, maybe two. I do not think I can wait that long , my life is short
I will do anything for a home…..Can anyone help me??????   PLEASE "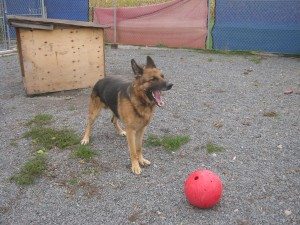 If anyone can please help this poor fellow please contact
Rose
www.refugerr.orgrefugerr@xplornet.caThe Canadian H.E.A.R.T (HorsE and Animal Rescue Team)
http://www.canadianheart.org/
thecanadianh.e.a.r.t@hotmail.co
Liliana Posted with WordPress for BlackBerry.