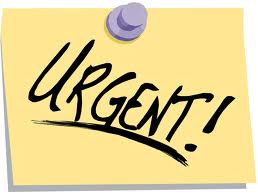 Thanks to everyone that shared the note the Pug and the Lab are safe and will not be sent to the pound. Just got informed that the two of them are Females. If you are looking for a Female Pug or Chocolate Lab please call
Sasha's Den Rescue / Le repaire de Sasha
Rawdon, QC
E-mail: mcdurocher@sympatico.ca
———————————————————————————-
SPCA MONTEREGIE needs a foster for a Chocolate Brown Lab and a 2 yr old Pug. Both well-behaved males who are clean and good with kids but not sterilized yet.  Both will likely be dropped off at a  pound by owner if no foster found because the SPCA doesn't have room for them.
Please contact:
Email:
info@spcamonteregie.com
S.P.C.A. Montérégie
178 Chemin du Vide
Sainte-Angèle-de-Monnoir
Québec, J0L 1P0
450.460.3075
No pictures were provided.
[youtube]http://www.youtube.com/watch?v=jl5ofp4B0GA[/youtube]
[youtube]http://www.youtube.com/watch?v=aIVHA_zVyfU[/youtube]