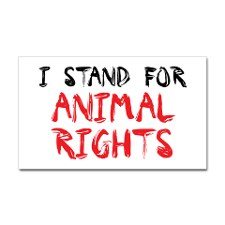 The following article is from Penny Eims for the Dog News Examiner. I had previously posted about the heroic act of Dan Palmer and today with great sadness I post about him passing away. This man gave his life to save 3 dogs. He is a hero and his heroic act should not be in vain. It is ridiculous the charges this two criminals got.Those that hurt animals are bound to hurt humans.Please if you ever see any kind of abuse done to a human or animal do the right thing and have courage like Dan Palmer did. If we do not stop abuse while being witnesses we are also participants of the horrible abuse.Rest In Peace Dan Palmer a true Hero and an Angel to all of us that care for living creatures.
I tried looking for a video from Quebec that promotes the protection of animals…there wasn't a single one. Therefore, I'm posting one made by BC SPCA.
Penny Eims
Dog News Examiner
London, Ontario – It is the worst possible outcome for one man's act of heroism. Dan Palmer, 49, died on Monday after his family made the painful decision to remove him from life support. Palmer had been at London Health Sciences Centre's Victoria hospital since the early October incident.
Palmer had intervened on the behalf of 3 dogs that were being beaten in his apartment building on October 8. The men responsible for beating the dogs and Dan Palmer, were arrested.
Carl Boyer, 26, was charged with aggravated assault, and Christopher Martin, 26, was charged with inflicting unnecessary pain and suffering to an animal.
It's incomprehensible that this man has died at the hands of individuals lacking in conscience and a moral compass. Palmer intervened on behalf of innocents, and for that, he has paid with his life.
Condolences to the family and friends of Dan Palmer – a hero to the dogs.
[youtube]http://www.youtube.com/watch?v=9gspElv1yvc[/youtube]