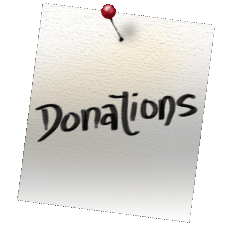 Eleven Eleven Rescue has a little angel under their care at the moment. Billy Elliot is a 7 week old pit bull puppy that was dropped off at the SPCA as a stray.
Elliot had irreparable damage on his little front leg. It had multiple fractures–old and new. Sadly, the only solution was to have his leg amputated.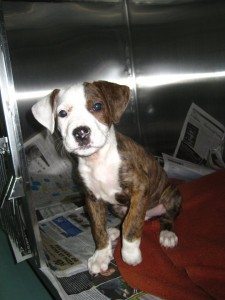 At the moment Eleven Eleven Rescue needs of all of us to donate what we can in order to help this little victim of our broken society.  Please, click here in order to read more of Billy Elliot on his ChipIn page.   Billy Elliot is not "just a dog", at 7 weeks of age he is a tough and brave dog.
Billy post-op: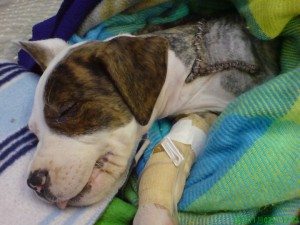 Click here for a video of Billy after surgery.
Thank you Eleven Eleven Rescue for all you do.  Go here and click "Chip In!" to donate securely!
[youtube]http://www.youtube.com/watch?v=FRgbO5Db9Ns[/youtube]