From our friends at the Montreal SPCA:
CHRISTMAS AT THE SPCA

Come support our rabbits & rodents department, and contribute to our new cages project.
Saturday December 4 and Sunday December 5
SPCA, 5215 Jean-Talon West, Montreal (Namur Metro)
from 11 AM to 5 PM
Chocolates, cake, cookies, information, Christmas cards and gifts, etc.
You can also make a donation for the new cages here :
http://www.margueritecie.org/spip.php?article1476 (a French association dedicated to the well being of rabbits, of which the SPCA is a partner)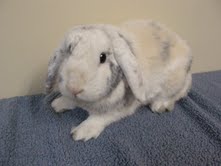 REMEMBER: A RABBIT IS NOT A TOY!