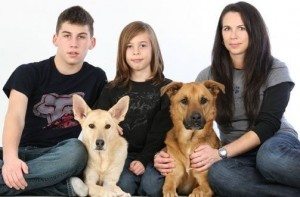 Jael Berlingeri
I met Jael a few years ago when I was with Rosie Animal Adoption. If you are looking for a great teacher to learn agility with, read on! 
  Where  were you born?  
I was born in NY and moved to Montreal in 1993.
 Where do you live now and who lives with you?
 I currently live in Kirkland with my husband, my 2 kids Dylan and Taylor and our 2 "failed foster dogs" Indy and Jag.  By failed foster I mean we had to have them!!
When did you first realize you wanted to help/work with animals?
 I have always loved animals since I can remember.  I even had a pet chicken once! 
 What was your first experience in working with/helping dogs and cats?
 My first experience was when we took in our boxer Boss. He needed a new home and we had recently lost our Rottweiler to cancer. Boss came with a lot of "baggage".  Even with all of his issues he turned out to be an awesome part of our family.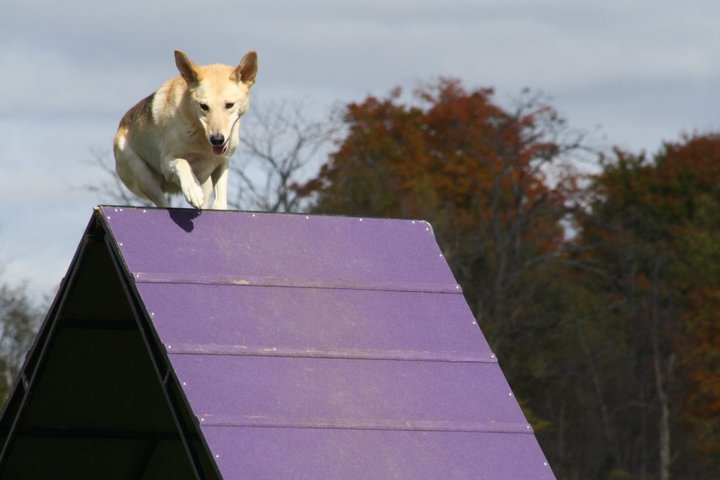 You are an amazing foster family. Tell us how you found out about fostering? 
 I had heard about Rosie Animal Adoption and when I looked them up I saw info about fostering.  I really wanted to add another dog to our household but wasn't sure if we were ready for a full time second dog.  Fostering seemed to be perfect!  Since working with Rosie's I have seen some wonderful and not so wonderful things.  I think the best thing is matching dogs to new families and seeing them later and realizing it was the perfect match. 
The not so pleasant things would be the inside of a puppy mill.
Is it true you have a rescue dog that is a great athlete? Tell us how that came about
Yes it is true.  I have Indy who is a mixed breed from the pound where she was on the euthanasia list.  We participate in agility together.  I actually adopted Indy because I was looking for a dog to do agility with.  I had tried it with my boxer and really liked it but Boss was not that into it.  Indy loves agility, she will run with anyone and you can see the smile on her face when she is running an agility course. Because of Indy I have learned so much about dog training.
Where do you do your agility? 
I take classes and teach classes at Guides Canins in Saint Lazare.  I also work full time in the boarding facility taking care of our visitors!
We offer obedience at different levels, agility (we have an indoor facility), fly ball, skijoring, tracking, and Frisbee.  We also have a beautiful boarding facility.  We also offer grooming.  Basically we have everything doggie under one roof.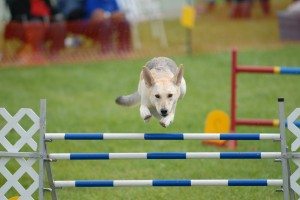 I heard you found some kittens living outside recently?
 Yes, my husband rented a warehouse and they were living there with their mom.  We took them all in and a vet clinic took them and we had the mom spayed.  The kittens have all been adopted and the mom was released back to the warehouse.  She has lived there her whole life, so she was happy to return there.
What do you see in your future regarding helping animals?
I am not fostering as much as I used to but do what I can to help out when I can.  At the moment most of my time is spent teaching so that people can train their dogs.  Most dogs are given up because they are unruly, not housetrained or some other reason that could have been fixed with some basic training. 
I want to help people keep their pets.
For more information on agility and your dog, please visit
http://www.guidescanins.com/en/index.html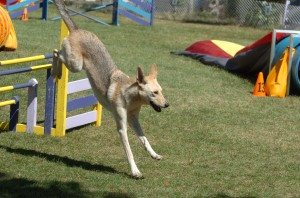 TPK
‎"In rescuing animals, I lost my mind, but found my soul." ~anonymous