Do you know this little guy?
A kind-hearted person found him outside the Girouard Dog Park this past Saturday (the 12th).  He was wanting to get inside the dog run and play.  He is large, overweight and un-sterilized. No tags, no collar.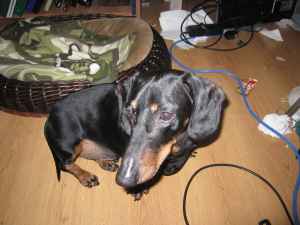 This person has him in her care at the moment, but simply cannot keep him much longer.  He has some defining  characteristics which will be asked of anyone who calls to claim him.
Hopefully he is lost – and no abandoned!
CALL LESLIE AT 514-482-5185