If you have seen my blog about A.M.R. and Christina Albany it's no secret about how hard this girl works .
Today she came back from a delayed honeymoon to  this.
If you are a rescue or looking to adopt , please step up.  Wow, it's going to be a long summer….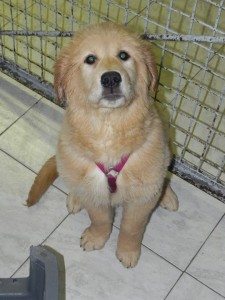 Daisy Mae is a golden about 3 months old. She was left tied in the tempo over night. They found her in this morning almost hanged  by her  leash at A.M.R.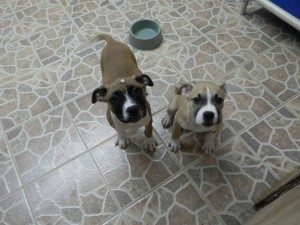 look at these two.  Alice,  the female on the left , was a stray puppy and Andy the male on the right was found in a dumpster.    
 Nice.
  They are sweet  boxer mixes, quite young and need a chance . Please give them one.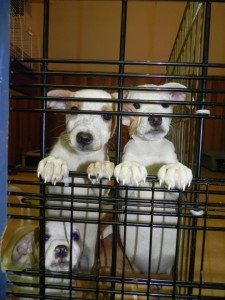 Five little Jacks !  The Jack Russel mixes  are  about 5 months old.  There are 4 females and  1 male.  How cute are they ??
Let's get these babies out  and into homes. !
Thank you
Contact Christina Albany at
 

Saint-Constant, QC, J5A 1B9

Hours

| | | | |
| --- | --- | --- | --- |
| Mon – Wed: | 9:00 am | – | 6:00 pm |
| Thurs – Fri: | 9:00 am | – | 9:00 pm |
| Sat: | 10:00 am | – | 3:00 pm |

 
 
 TPK ‎    "In rescuing animals, I lost my mind, but found my soul." ~anonymous