As I was flipping through my grooming catalogue I came across this funny but very true poster you can purchase listing the top ten reasons why it costs more to get your pets groomed than your own hair.   People should realize that pet grooming entails much much more than the average human hair cut.
Top 10 Reasons Why It Costs More To Get Your Pet Groomed Than Your Own Hair Cut!
10. Your Hairdresser Doesn't Wash And Clean Your Rear End.
9. You Don't Go Eight Weeks Without Washing Or Brushing Your Hair.
8. Your Hairdresser Doesn't Give You A Sanitary Trim.
7. Your Hairdresser Doesn't Clean Your Ears.
6. Your Hairdresser Doesn't Remove The Boogies From Your Eyes.
5. You Sit Still For Your Hairdresser.
4. Your Haircut Doesn't Include A Manicure and Pedicure.
3. Your Hairdresser Only Washes And Cuts The Hair On Your Head.
2. You Don't Bite Or Scratch Your Hairdresser.
1. The Likelihood Of You Pooping On The Hairdresser Is Pretty Slim.
This is all very true but can you imagine if the Hairdresser really did all this?  Wow!!!!  Appreciate your pet groomers we do so much more than you may think.
If anyone is interested in this Top 10 poster or you can even get it in a T-Shirt go to www.barkleigh.com
And If you have further questions on pet grooming or the services we provide at Pampered Pets feel free to email me at pamperedpetsofwestmount@hotmail.com
Your Friendly Groomer,
Anna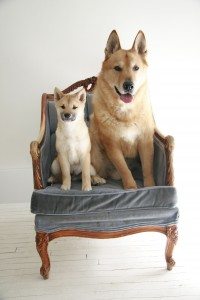 Maria