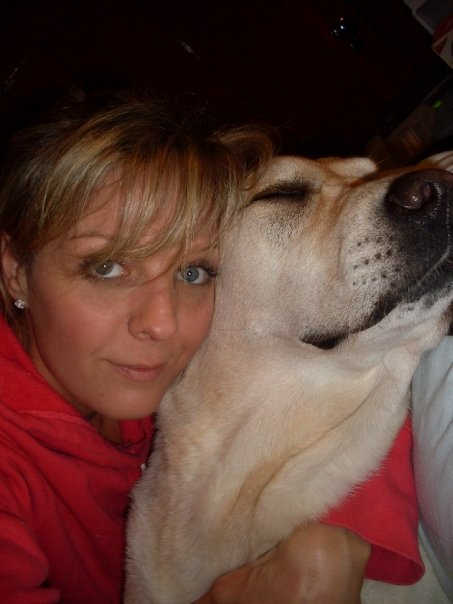 Doggy Daycare at it's finest ! Dina owns and operates one of the most popular boarding and daycare services in the city. Look no further next time you have to leave for an hour ,or a week!
Dina Leclerc Panagopoulou
Where in Montreal were you born?
I was born in Montreal in the 1970's and grew up in Cartierville and TMR area. Moved and lived often across the world
Where do you live now and who lives with you?
Live with my boyfriend and 6 rescue cats, 1 dog, a beautiful 7 year old yellow lab …my other one passed away from cancer last year.
When did you first realize you wanted to be involved with animals?
Since a very young age I always loved animals, all kinds of animals. And was always horrified at how some young children could be cruel to little insects. But unfortunately because of the constant moving to Europe and back, as a family we were not able to offer a stable home to pets. Once I established my life here back in Montreal I adopted right away 2 beautiful yellow labs from a very reputable breeder we researched. Back then I was not aware of all the wonderful work of rescues. And that is when my story, passion and devotion all began.
They were puppies, I was called to work long hours and I did not want to leave my little pups alone at home for long or in a cage all day. So I looked into daycare services and thought that was the most wonderful idea anyone ever had.
My friendly, happy go lucky, sweetest little pups spent 4 hours at daycare and came out looking terrified, covered in pee, their tails between their legs and the guy dragging them out from the back.  I realized something terrible had happened to them. They didn't even want to come out.
I knew something was very wrong…
I thought well maybe they were traumatized because I left them in a place they didn't know. They were only 7 months old I thought….
So the next day I went back…and they were crying, pulling on the leash to get away from that door and back into the car…
That's when I knew…something had happened in that place…
One of my dogs after this episode started being very defensive towards men and was afraid of everything movement around him.
So I looked around to consult a behaviorist and could not find one that I could really feel a connection with.
Deep down I knew I wanted a more compassionate approach, to get my dogs to trust again, and make them understand I wouldn't let them down again, build a connection again.
I then found Coeur Canin…what an amazing girl she is! Zuzanna explained to me my dog's language, what his behavior meant and we worked for over 6 months to build back his confidence.
In the meantime I had found out all of the horrible stuff that can happen in some doggy centers and kennels:
Electrical zapping for correction,
Electric shock collars for barking
The chocking with prawn collars and hanging them until they stop
Locking them in cages without food or water so they learn a lesson…
I had heard enough. And didn't trust anyone anymore
While I was rehabilitating my dog, I had found a stray and had called rescues. From friends I had met a dog parks, someone suggested Gerdy's Rescue. She kindly took the dog in. and we quickly became friends…and that was my introduction to the world of rescuing.
I was working in school board as guidance counselor and psychologist.
But I then knew I had found my passion and my calling. I knew my heart went out to all those poor helpless, abused, abandoned animals and had to do something about it.
So I told myself I'm sure I'm not the only one that would love to have a place where we could bring our dogs to a safe, kind and positive environment since we didn't have many options.
I started looking into opening a great and fun doggy daycare. Realized cities were not very open minded in having these kinds of places in their borough, so I fought hard to be able to open my own place. I was encouraged by everyone and countless people helped me out! I could not have done it without them. I studied, researched, and trained in dog behavior so I could make this place the safest doggy daycare/boarding ever.
I surrounded myself with knowledgeable people that could help me build this in a positive way.
Without Gerdy's Rescue, Coeur Canin, my friends and family none of this would of happened.
So I developed a concept that would offer pet owners safe and happy environment for their pets. I also promised myself and others, that through Spaws I would encourage, inform people about and how to help rescues. I found out about Rosie's Adoption, Animatch, I met Alanna Devine and quickly became friends and supported her fight to change the SPCA.
It has now become my life. I only wish I had money to be able to do more, and to have more available space to help out the rescue world.
We even built an in ground pool for dogs.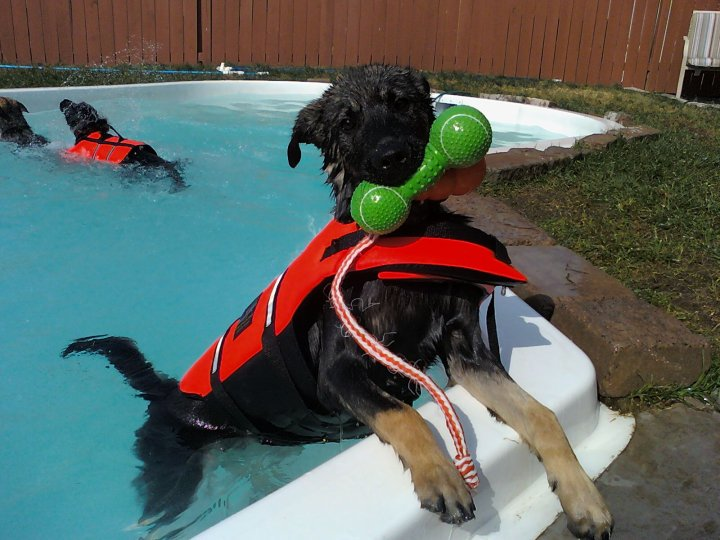 Our goal is to make sure no matter what the animal is loved and taken care of as if he were with his owners.
It's so stressful for an animal to be away from home. So we try to make their stay as pleasant as possible.
Our strength is that we understand dog's needs. And I myself having gone through the guilt and heartache seeing your own animal suffer mentally and physically from abuse from a service you trusted. Spaws was built on this philosophy so it was my duty to make sure I got all the tools necessary in order to prevent any harm or stress to happen to animals during their stay here.
We offer courses (freestyle, puppy class, teenager classes, swimming lessons, condo boarding
Daycare
Raw food
Grooming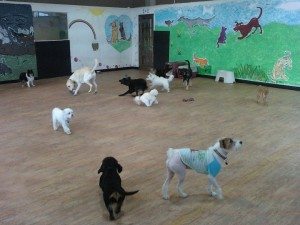 Small dog daycare room
Big dog daycare room as we don't mix them for playtime
Big 5000 square feet backyard winter like summer where dogs have area where they came come in at all times
Dogs are taken out at least 5 times a day when in boarding
Rescue dogs are rehabilitated and re socialized
And mostly love and care to try and help the pet have as much fun as possible during his stay J
What puts a smile on our face is when the dog doesn't want to go back home, is happy to see their owners again but looks back at us while he is leaving and going out the door and pulls on leash to come back in…we then know we did a good job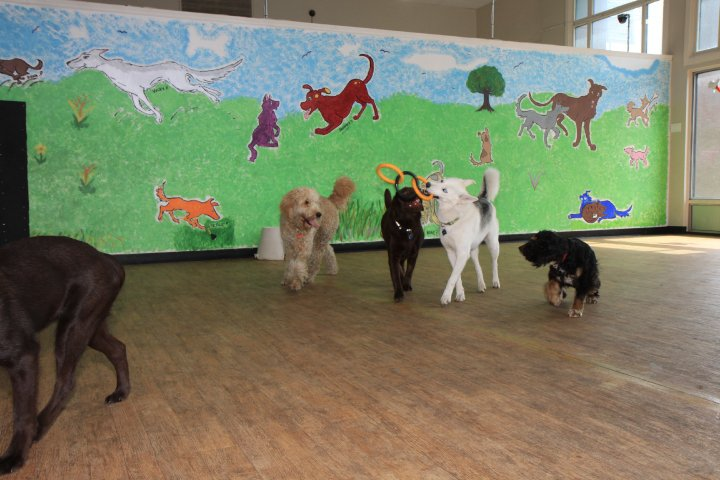 Are you involved with any rescues?
We try to help all rescues as much as we can. We offer rescue dogs 15% off our boarding and daycare services for adopted dogs and we offer 50% off boarding to rescues that need a place for their pups temporarily or foster homes that need to board dogs.
What's in your future?
Making Spaws continue to offer nothing but the best to our furry friends…Coline Guerin was an employee at Spaws and student at Coeur Canin. We quickly bonded through Spaws and decided to partner up in this venture as the responsibilities and work load was becoming too much for one person to handle alone in making sure Spaws runs smoothly… I trust her with my life when the animals are in her care. We want to make sure anyone involved with Spaws has the welfare of the animal at heart.
I am forever devoted to our furry friends…and helping them in whatever way I can…
http://www.facebook.com/#!/group.php?gid…
514.418.7474     514.583.2550 Mobile
5385 Ch de La Cote de Liesse
Saint-Laurent, QC H4P-1A1
centrespaws@yahoo.com
TPK ‎    "In rescuing animals, I lost my mind, but found my soul." ~anonymous