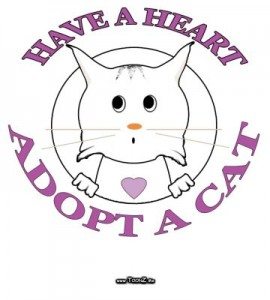 Please take the time to share the following information with friends and family. SPCA Montérégie will be having a cat adoption day on May 7th from 10am to 5pm at Mail Montenach Mall ( 600 boulevard Sir-Wilfrid-Laurier, Beloeil, QC)
Remember Adoption is the only Option! Support Shelters and by adopting, you not only save one life. You also save the life of another animal that needs shelter and can find a free space where to rest and be safe.
Please click here to see the poster for the event: Mega_Cat_Adoption_Day_Poster_May7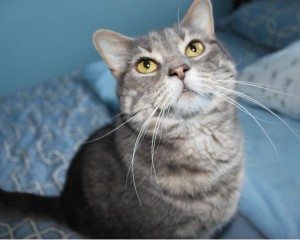 Minnie and her brother were abandoned due to severe allergies after spending the first 6 years of their lives in a home. Unsurprisingly, she was very frightened at the shelter, so she was taken into a foster home where her true character has come out. As it turns out, Minnie is an incredibly loving lap cat who adores human attention and the company of other cats (especially big, fat boys!). Her missing leg doesn't hold her back, although she does find dogs kinda scary..
No other cat knows how to pose for pictures like he does! Not to mention his fondness for grooming himself and getting brushed. This handsome boy is about 1 and a half years old and is really looking for a home before he has to celebrate a one-year anniversary at the shelter in July. Charlot is one of the most easy-going cats around, very patient with everyone and gets along with the other shelter cats.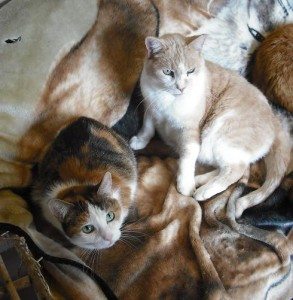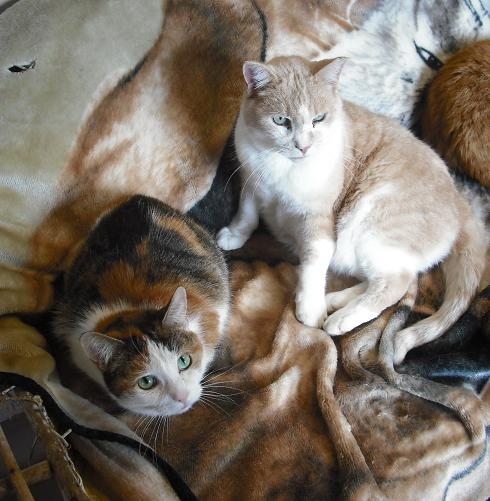 Bébé is one of our long-time residents. He has been at the shelter since 2007!! Now somewhere around 7-8 years old (not a bébé anymore!), Bébé will be the designated "old man" at the adoption day, although there's still plenty of life in him. He's always hanging around human visitors and giving friendly headbutts. Bébé's favourite time of the day is lunchtime – he demands a bowl of canned food all to himself. If you give him that, then he'll be loyal to you for life.
Eloise's sweet face isn't a deceptive mask for a troublesome cat: she is actually one of the sweetest cats ever. Although her character is a bit timid, Eloise just loves to give and get affection. She won't be pushy if she sees another cat is in line for attention before her, but the moment there is an opening she will come and rub against a person, looking to be pet. Being about 3 years old, Eloise is fully-grown, although she is just a tiny cat…as if she wasn't adorable enough already.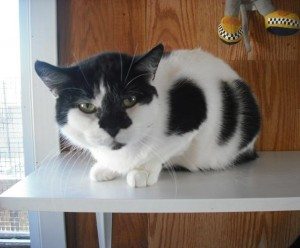 Her family moved to a condo; suddenly living in tight quarters, the family dog kept trying to "eat" Yasmine…so she got the boot! To make a bad situation worse, it was discovered at the shelter that Yasmine was pregnant. With all of this turmoil behind her, this gentle girl is looking for a home where she'll be able to enjoy her 6th birthday this September–and more importantly, a home where she can spend the rest of her life feeling secure.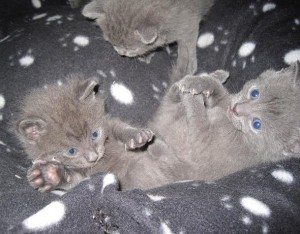 There are a few litters that were taken into foster homes that will be ready to move into forever homes on Saturday. This all-grey gang is one litter, though there will certainly be others of different colours and fur-lengths available. If you were thinking of adopting a kitten, now is the time!