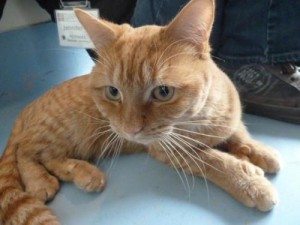 The Montreal SPCA is totally overwhelmed with cats!
If you have been thinking about adopting or even fostering an animal, NOW is definitely the time!
The SPCA will be reducing their adoption fees Friday, Saturday and Sunday every week until June 26 (inclusive).
The adoption fee is being reduced to $60 for cats 1-4 years old and $40 for cats + 5 years.  Adoption fee includes microchip, sterilization and a 30 day health guarantee.
(For fostering information, call: (514) 735-2711, ext. 2237)
The SPCA Montreal is at:  5215 Jean-Talon Street West, Montreal (Metro Namur)
Adoption hours are 12-8 Monday to Friday and 11-5 on weekends.
"The smallest feline is a masterpiece."  – Leonardo da Vinci