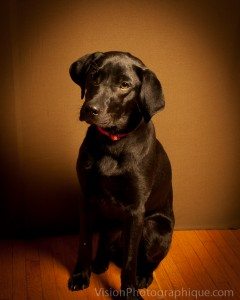 Here's a message from Rosie Animal Adoption:
Imagine being hit by a car, having a fractured hip and pelvis and being in unimaginable pain. Then imagine having no caring family to help you through this nightmare.
Now imagine living with these injuries and pain for at least 3 weeks before help came to you.
Well, this is not an imaginary story, this is Laddy's story. Luckily, for him a good Samaritan did arrive and had him transported from Waskaganish in James Bay via Air Creebec to Montreal, where Rosie's rushed him to Pierrefonds Animal Hospital to see what surgery he would need to undergo.
You may remember his story from earlier in the year. Yes, he is still in recovery, and his story has not yet come to end with his forever home. Laddy underwent surgery for his hip and he needed rest for his pelvis to heal. He has also been undergoing intensive recovery at Pierrefonds AnimalHospital, where he spends his weeks in rehab, with Maria C his rehab tech – walking on a treadmill and working his way through an agility tunnel – with no running and no jumping.
These exercise are crucial for him to build up muscle and make his hips and pelvis stronger so he can fully be the young dog he was supposed to be.  He will, most likely, require a 2nd surgery at 18 months to redo his leg, as he was really too young to have the surgery the first time.  Given the extent of his injuries, there was no choice if he was to be saved. The femur head was deteriorating.
Laddy is now looking for his forever home. It would be great if he could find a "foster to adopt" home so he could have a home to go to while he continues with his rehab. He needs a quiet place where he will be walked on-leashed and will be carefully monitored so there is no running or  jumping until he has the all clear from the vets.
Rosie's will be covering his vet costs, and the cost of the 2nd surgery, but we would still ask for any help you can provide, to make sure the funds are available to continue supporting dogs like Laddy (with his after care/rehab) andother abandoned, injured dogs that Rosie's gives a second chance to.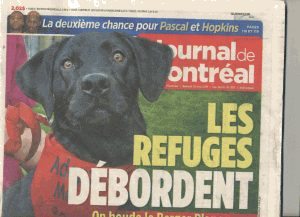 The cost of saving these dogs puts a great strain on the funds available to Rosie's, but we feel they deserve a chance to experience a loving forever home. We know there are kind and gentle people who are willing to give their hearts and open their homes to erase the past and show what life should really be like for our "best friends".
If you would like to help with the on-going care of Laddy, please take a moment to donate, eitherby cheque or by Paypal.  Every dollar is welcome – each makes a difference to the lives of these dogs.
Laddy thanks you in advance for the donations and he thanks you for your help over the months during which he has been recovering. But he still has a ways to go yet until he enjoy the freedom of running and playing like a dog should do.
Please apply for Laddy on-line as he really needs a home now.