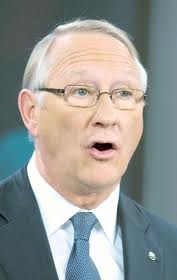 Wrote to the Mayor on April 21, 2011. A month and 10 days after… I get this email. How many of you got the same email and what are your thoughts?
Dear Madam,
We have made note of your comments on Le Berger Blanc and thank you for sharing them with us. I wish to assure you that the Ville de Montréal takes the matter very seriously and deplores any form of cruelty toward animals.
Animals must be treated at all times with respect and dignity. For this reason, the municipal government is proposing significant improvements from the standpoint of animal welfare monitoring. Measures will be elaborated in collaboration with the boroughs in the coming weeks and implemented as quickly as possible. The Ville de Montréal is determined to pursue sustainable, structuring, proactive solutions to manage animal overpopulation and the problem of abandoned animals. The practices, which are already in force in certain boroughs, are designed, among other things, to:
· limit the number of non-neutered animals;
· register all cats and dogs;
· standardize the registry of registered animals in a territory;
· prohibit the abandonment of an animal elsewhere than in a shelter;
· increase the amount of fines for by-law infractions.
To support the by-law, an extensive awareness-raising campaign will be conducted among all pet owners to tackle the heart of the problem, i.e. animal overpopulation and the abandonment of animals. Moreover, the Ville de Montréal will demand of all animal welfare monitoring suppliers higher standards, with which companies or organizations will have to comply.
In addition, the Ville de Montréal will implement a sterilization program based on a user pay system under which the rate for an annual permit will differ according to whether or not the animal has been sterilized and the animal's owner will be obliged to prove that the animal has been sterilized or have the animal sterilized in order to recover it from a shelter. It also intends to put forward, with the boroughs, a sterilization program for stray animals.
Lastly, remedial measures have been imposed on Le Berger Blanc, including:
· supervision of euthanasia;
· the presence of a representative of the Ville de Montréal;
· the reorganization of the camera and recording system;
· the storage, monitoring and use of barbiturates;
· control over the reception and identification of animals;
· observance of the period of time that animals are sheltered prior to adoption or euthanasia.
Sincerely yours,
| | |
| --- | --- |
|   | Joindre un élu municipal – Portail officiel de la Ville de Montréal |