I don't really remember when I started to wear makeup or when exactly I started to wear cruelty-free makeup..but it's been awhile and I really do not remember one without the other.  I loved MAC since the day I started wearing it…not only is it sleek and stylish but it totally prohibits testing of any kind  on animals, so far as to extend this policy to ingredient suppliers as well. I also like MAC because they are also in touch with sustainable best business practices focusing on recycling and reusing (something that is also important to me). I love LUSH because all of the ingredients are natural and really awesome!
Good on MAC for making a stand and demonstrating that it is not about taking a stand on not wearing make-up ( it's ok to like wearing make-up) but about making WISE AND ETHICAL choices.   If we are doing it more and more with regards to the food we eat, we should also apply the same thought and consideration to the products we use.  LUSH runs a Supplier Specific Boycott Policy with an economic incentive to supplier-if a company will alter their practices, and stop testing on animals, LUSH will buy their goods.  They have already convinced 2 companies to reTHINK their practices and change!  Very cool!
FACT: Hundreds of thousands of animals are tortured and killed every year during cosmetic testing.  Some of us only think about what we put IN our body when in fact, we should also be thinking about what we put ON our body in the form of  make-up, creams, moisturizers, polishes, and lotions- the ingredients would be sure to shock most of you as well as what the animals went through for the researchers to get their results!  Try pronouncing some of the ingredients on the back of your Pantene bottle-if you can't say it- chances are it's not good for you!
Many consumers think it's difficult and costly to buy things that are natural and organic but it really isn't. I prefer shopping at health food stores for many products because it is easy to select-but not necessary-department and grocery stores do sell cruelty free products-you just have to know which ones they are. Several mainstream cosmetics companies (like Revlon and Avon) have been cruelty-free for a long time. The Body Shop has wonderful products but was acquired by l'Oreal in 2006 and unfortunately L'Oreal still conducts animal testing.  So there are a lot of gray areas that some of may not even think about when making choices.
The good thing:  We can all learn.  PETA (Protection of the Ethical Treatment of Animals) has a lot of resources and information outlining companies that DO test such as: Arm & Hammer, Clairol, Colgate-Palmolive Co.,Cover Girl, Johnson & Johnson,Pantene, Sally Hansen, Suave, Unilever and those that DO NOT test on animals: Avalon Organics, Clinique, Estee Lauder, Jason Natural, Paul Mitchell, Kiss My Face, LUSH, M.A.C., Revlon.
For a detailed list go to: http://www.peta.org/living/beauty-and-personal-care/companies/default.aspx
They also have a guide-on-the-go to help you get to know cruelty-free products and keep tiring research to a minimum through their detailed printable guide to safe cosmetic companies. I never leave home without it!
Sign up, print and keep in your purse/wallet:
http://www.caringconsumer.com/resources_order.asp
Let's try and keep 3 important messages in mind:
1. There is a way to still buy and wear make-up without the using of living creatures
2.  Opt to make your own make-up. Download this impressive list and go green: http://www.davidsuzuki.org/publications/downloads/2010/homemade-cosmetic-ingredients.pdf
3.  Decide not to wear make-up and just be natural!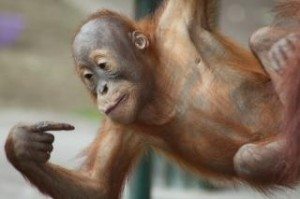 YOU ARE BEAUTIFUL JUST THE WAY YOU ARE!