A Montreal writer, a singer, a searcher and traveler.
You will love this, I promise …..
NEeMA
Where do you live now and who lives with you?
Home-base is still Montreal though I'm often away.  My dog elsa lives with me when I'm home.
Did you have animals when you were young?  What was your first experience with animals?
I always wanted a dog. I became good friends with quiet a few, but I wasn't allowed to have one. I was given fish instead..I became very close with a dog named elsa near my friend's country place, where I  spent much time during my elementary school years. I told myself when I get a dog I would name her elsa!
Tell us about your song writing career and how that began.
I have been writing poetry since I was a child, and I always loved to sing. As a career I came to it late in life. I learned to play guitar in Australia after finishing my university degree while  living in Egypt I took voice and guitar lessons. I then went to northern Canada to manage the community of Wekweti – A Tlicho Indigenous community. After that I received a little grant from the government of the Northwest Territories and began working on my songwriting and music more seriously.
How did Elsa's Lullaby come to be?
It started as a poem. elsa was touring Canada with me and a young girl fell in love with her. She said you must have so many songs written about your dog. I realized I had none – and the poem began. Eventually part of that poem became elsa's Lullaby.
(This is the original poem that eventually became Elsa's Lullaby)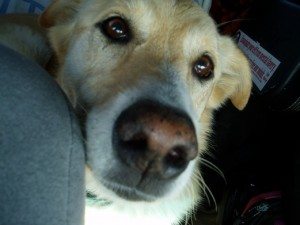 elsa
my big nose baby
beautiful lady
love of my life
i love the way
you wait for me
ever so
patiently
the way you lie there
with crossed paws
oblivious of
how gorgeous you are
how you tilt your nose
up in the air
to take in the scent
that's lingering there
or the way you
so passionately chew
those delicious bones
you dig into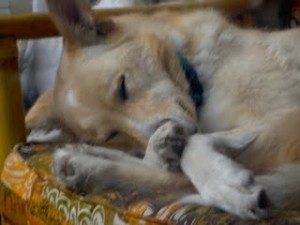 with eyes half closed
and ears that flop
there isn't a drop
of you i don't adore
you even chase
the bees from
trying to eat them
fearlessly
beautiful love of my life
you make me feel so free
let's run away together
you and me
if you were bigger
a little bigger
i'd ride you bareback
down the river
while you galloped
through the wind
that brushed against
my summer skin
or if i was
of your kind
i'd run through the desert
by your side
brushing against you
as we played
then curled by you
at the end of the day
we'd swim in the ocean
jump through the waves
roll on the sand
and explore the caves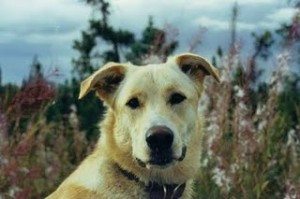 i'd follow you
through the bush
you the beautiful
little huntress
sweetest elsa
beautiful lady
golden lashes
heart melting eyes
when we're playing
and i look at you
you turn your head
peaking through
the corner
of your eye
pretending not to
see me look at you
body of husky
coat of golden lab
dogality only
you could have
finding comfort
in the back seat
with the most creative poses
i've ever seen
i love the way
you so delicately
take the cookie
from my hand
the way you tilt your head
then lick your chops
then beautifully yawn
in contentment
querida elsitta
love of my life
where would i be
were you not a part of me
i remember when
i  took you in
you were just a tiny
little thing
you grew into
my coolest companion
and most
compassionate friend
when i go traveling
and i call
i hear you howling
down the hall
and when i'm gone
for too long
listening to you
makes me cry too
you taught me how
to love again
i thank you deeply
for that lesson
now i watch you sleep
by the door
curled up on some
hotel room floor
and i grieve a little
for the brevity
of the time that you have
here with me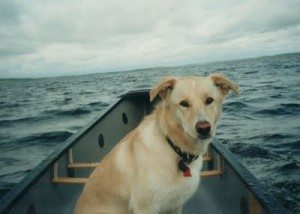 ---
If you would like to follow Neema , please see the links below.
this is best place to stay informed:
TPK ‎
"In rescuing animals, I lost my mind, but found my soul." ~anonymous