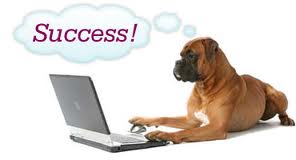 Nat Lauzon received an email that informed the following:
To read the original posting done by MAPAQ click here
De : "France.Jean@mapaq.gouv.qc.ca" <France.Jean@mapaq.gouv.qc.ca>
À : xxxxxx@yahoo.com
Envoyé le : Mer 20 juillet 2011, 10h 07min 55s
Objet : Projet de règlement
Madame;
La présente vise à vous informer que la période de consultation au regard du projet de Règlement sur la sécurité et le bien-être des chats et des chiens, qui devait se terminer le 5 août 2011, est prolongée jusqu'au 26 août 2011, afin de permettre à un plus grand nombre de citoyens d'émettre leurs commentaires.
Veuillez agréer, Madame, mes sincères salutations.
La sous-ministre adjointe,
Direction générale de la santé animale
et de l'inspection des aliments
Madeleine Fortin
 _________________________________________________________________________
Madam,
We wish to inform you that the period of consultation concerning the project of Regulation on the safety and well-being of cats and dogs, which was expected to end on August 5th, 2011, is now prolonged until August 26th, 2011, in order to permit participation of the largest number of citizen.
Sincerely Yours.
The Assistant Deputy Minister,
Direction générale de la santé animale
et de l'inspection des aliments
Madeleine Fortin