The following is a courtesy listing for Refuge RR for Horses. Please consult the contact info below for more details.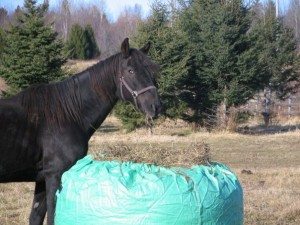 Please can someone give King a foster or permanent home? He is a 23 year old canadian gelding who is blind and he only has until sept 1,2011 then he will be homeless. His owners, who adopted from an animal rescue can no longer keep him because of financial difficulties. When they first got him he was emaciated and had whip scars all over his back and legs. He has adapted to his lack of vision amazingly well (like so many blind horses do).  If your looking for a great companion please consider King.
If you do not have experience with blind horses we can help guide you with your new friend.
Refuge RR for Horses
www.refugerr.org
refugerr@xplornet.ca
www.facebook.com/pages/RR-Horse-Refuge/109678115761821″

The Canadian H.E.A.R.T (HorsE and Animal Rescue Team)
http://www.canadianheart.org/
thecanadianh.e.a.r.t@hotmail.com
http://www.facebook.com/pages/Canadian-HEART/166122676732127″