Thanks to Nat Gabriela, a friend and fan of Montreal Dog Blog, I was able to visit SPCA Laurentides Labelle this past Monday.  As we walked in, a cute little Shih Tzu girl was first to greet us. The team of the SPCALL welcomed us and introduced themselves and described the work they do. We left the reception area and walked into another room where many, but not all, of the animals were. There were some loose pups, all gentle and eager to play. There were some kittens in their cages just stretching out a paw in order to be touched.  A lot of cats were roaming around the shelter, yet all was clean and proper and I was surprised not getting any cat fur on the black clothes I was wearing that day.
We were surprised to see the different cat play room areas and the space that is provided for them. Then I asked our instructor how many animals at the moment were looking for a home. The answer: 200 cats and 40 dogs are for adoption at SPCALL. They are a no kill shelter. It was explained to us that although it is an advantage for the animals at the shelter for them to be no-kill, yet it is also a disadvantage for the rest of the animals that need to be rescued, as they have to be turned away due to lack of space.
The SPCALL is made up of 10 employees that take care of the adoptions and the care of the animals. Their team is made up of health specialists and professionals that give animal behavior assessment. There are also volunteers that care for animals outside the building when an animal needs special care, as well as volunteers that come to visit the dogs and help with their daily walks.  All of the dogs are walked at least 3 times a day, but on days when there are more volunteers, they are happy to allow more than the 3 daily walks.
After the introduction to the shelter and the instructions on what to do, Nat and I were ready to be put to work. We walked to the outside kennels. There were 3 male and 4 female huskies excited to see us. There were 2 other huskies in another kennel. One of them made it to the inside of the shelter, which meant he was ready for adoption, and he was able to come in because on that day one of the other huskies was adopted by the end of our day.
As we stood in front of the kennels, I kept hearing one of the female huskies howling. It almost sounded like she was saying "hello". The rest of the pups had their paws against the gates like they were saying, "I'm ready! Open the door and let's go for a walk!" We got directions on how to get out the dogs, where they could walk and how to clean the space where they slept.  I would see just desperate paws on the fence and happy eyes staring at us. I have to say that most of the time my mind would go drift into my thoughts. I was just amazed at all the hard work the SPCALL does.
Nat and I worked as a team. Nat has experience handling big dogs. She turned out to be a pro at the time of the walk. While she walked the pups, one at a time, I would stay to clean and disinfect the kennels. To be sincere, the kennels were clean. The SPCALL had done one morning round already by the time we got there. Nat and I also noticed that the pups would pee and poop while during their walks. This behavior allowed us to notice that the dogs get out enough times that they have learned not to do their necessities where they slept.
While I scrubbed the kennels, I would talk to the pups next to me. I even started singing to them and the one whose howl sounded like a "hello" started howling.  That was my cue that maybe it was not pleasant to their ears. They would come close to the fence and push their nose and face to it so I could touch them. Although these animals did not have much human contact I was not afraid to give them my hand. They would all kiss it and were happy to get a good scratch behind the ear. I kept repeating to them that soon they will have a good home and that nice people would come to adopt them. They would just listen to my words and looked at me with their beautiful eyes and almost smile.
It was Nat's first time helping out at a shelter, and it was my first time helping out in a shelter in Canada. I asked Nat what she thought of her first day of helping out a shelter. She told me the following:
"This was my first time volunteering for any dog shelter.  Although I was excited, I have to admit that I also felt somewhat nervous.  Even though I have been around many dogs, big and small, I WAS going to be up close and personal with dogs who didn't know me from a hole in the wall.  After my first "leashing" my nervousness completely vanished – I had a task to do and that was to help these dogs and the SPCALL, even if it was for a short time!  To be able to volunteer at SPCALL was empowering; to meet these dogs, literally face-to-face, and see their bright eyes, and their trust in me was humbling; to walk with them was exhilarating; to know that I had to leave them behind in their kennels/crates was heartbreaking.  I bow down to the SPCALL staff for all they do for their animals, dogs and cats alike, and I thank them for allowing me, someone without experience, and Liliana to come and help.  They too had to put their trust in us.  It was an unforgettable experience and one I will cherish.  I plan to have more like it."
It truly was a very memorable experience. We arrived around 10am and we needed to leave before 3pm. Time completely flew by us so fast. When we were done with the huskies, we went inside to visit the dogs that were ready for adoption. By the time we walked in to that part of the SPCALL, most of the dogs had the tag that they had been walked already for the day. We saw some volunteers there and amongst them we met Taryn Graham from PAWsitive Leadership. She was there with her friend Meryl MacLeod walking dogs and helping the SPCALL. The people we met and the animals we saw will always be in our hearts. The Team of the SPCALL was attentive and you could feel the love they have for the work that they do.  Thank you so much SPCALL for everything that you do for all the animals that have been victims of human ignorance and have no fault for being at the shelter. Please visit the SPCALL website, it is up to date and complete with information on how to help and the pets available. They are also on Facebook and Twitter in order to keep people informed and promote the work that they do.
These are the pups that Nat got a chance to walk: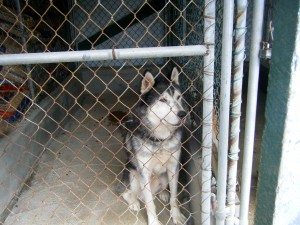 Spencer: Beautiful boy and not that bad on the walk.  He was very aware of his surroundings both in and out of the kennel.
William: Gorgeous black male whose face reminded me of a teddy bear.  Not as big as Spencer and Adam but still a strong boy.  He was a little apprehensive at first, but friendly.  Loved to walk circles around me!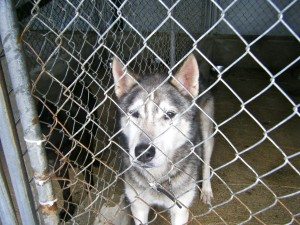 Adam: The BIG boy and very strong.  This guy is a puller!   All he wanted to do was run.  However, once you start jogging he's right there trotting along next to you.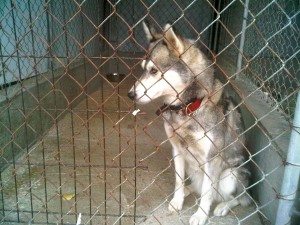 Praline: Very attentive.  If you called her to you she would automatically turn and come.  Pulled on the leash but, as with some of the other dogs, once I started jogging she was right next to me.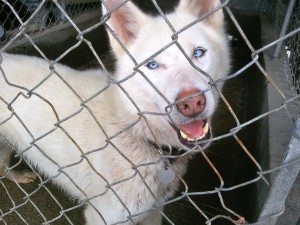 Beccasin: Pretty white female and VERY friendly.  All she wants to do when called is jump and play.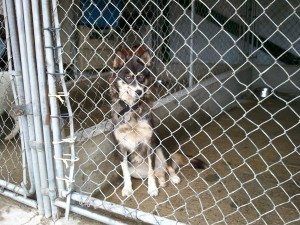 10: Very sweet.  Unafraid and very eager to walk.  Didn't want to go back into the kennel.  I had to go in first and coax her in!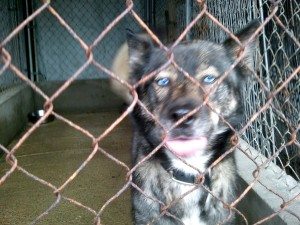 Rascal: A gentle soul.  The most shy and skittish but a sweetheart.  On leash she would walk right next to you and never pulled.  She would always glance at me and if she was a little ahead of me she would automatically slow down so she could be right next to me.  I'm assuming she had been trained to do this.
"I have to add that none of these pups showed any kind of aggression towards us.  A couple of them jumped back if I touched them unawares but if I faced them and they saw where my hand was going it was fine and would allow me to touch them.  At times it was necessary to get into the kennel and get down on their level to put on or take off the leash, yet none of them even so much as let out a little growl.  If I was lucky I would get a sniff.  Also, although they all pulled on the leash (except Rascal) they were all fairly easy to handle, especially when jogging – this was when you could see them get into their element and see the true Husky in them.The females were obviously not as strong as the males but I could see the males having fun pulling a child in a sled during the winter months, especially Adam!  You could tell he was born for that just by how he placed his back legs when he was pulling me.  I've never seen anything like it.  He knows what he's doing." Nat G.
Although some of the dogs pulled on their leash, that can just be due to their excitement at being allowed out of the kennel.  Sometimes animals can be stressed out or frightened at being in a shelter, but with a little love and patience, they will give back to you a lot of love in return.