The following is a courtesy listing.  MDB knows nothing further about this case other than what is listed below.  Please consult the contact info  for further details.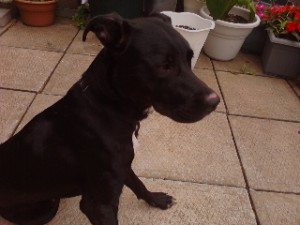 Hi I am fostering a black lab/pit mix and can no longer keep him. He needs to be adopted asap. The adoption process has to go through paws for life. Cooper is a 9 months old lab/pit mix, he is adorable, loving and likes to cuddle.
He has some little issues (he jumps a lot when excited and has separation anxiety.  He is not housetrained and will need some training) I thought he was house trained when I got him per the previous fosters info but he's not really – he's also very young.
Cooper needs a forever home preferably rather than a foster but he really can't stay – my landlords don't want him to stay and he disrupts the other tenants with incessant winning and barking when left alone.  He is a really good dog though.  A no-cat household is better – he seems to have a strong prey drive per the previous foster's information.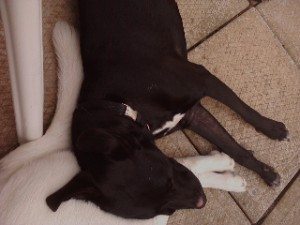 He does well with other dogs. He's playful and nice and aside from the anxiety barking I think he's not a big barker. Please if you want to adopt this beautiful do: contact pfl.adoption@hotmail.ca