Two Kinds of Advertising:  Listings and Banner Ads.
Why advertise with us?  MDB is a primarily philanthropic endeavour. We donate ad revenue back into to animal rescue! Since 2010, we have been able to donate around $30,000 to deserving organizations in and around the Montreal area.  All of our bloggers are volunteers with connections to the animal community.  For traffic stats, audience info and more, click here!
(NOTE: Prices are tax-free as MDB is a non-profit organization, as of October 2017)
Directory Listings
(under the "Montreal Resources" drop down menu item, choose up to 2 categories to be listed in)
includes website, description, contact info
listed in booking order
$60/year
positioning is on a first come, first served basis
max 200 words, including spaces
NEW:  small image (unlinked) included with ad (aprox 160 x 90).
Banner Ads  
(as seen in right hand column. Actual sizes shown below)
Your ad is front and center on almost every page on Montreal Dog Blog.
3 size options:
160 x 90 = $30/month or $300/year (2 months free)
160 x 240 – $75/month or $750/year (2 months free)
320 x 160 -$95/month or $950/year (2 months free)
positioning is on a first come, first served basis
Banner can include a link to your own website or Facebook page.
NEW:  Anyone purchasing a year-long banner ad will receive a FREE listing in the Montreal Resources directory ($60 value)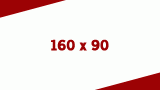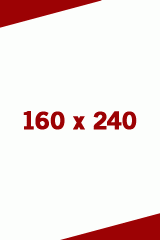 Other stuff:
Custom Ad Creation: Don't have a custom ad ready to roll? We can create a custom .jpg for you for $50 (if this is outsourced to our graphic designer, taxes will be added)
Note:   Payment is available via PayPal, check or bank transfer.
Note: we reserve the right to refuse prizing/ads if they do not fit our demographic and/or ethos.
Thanks for your interest in advertising opportunities!  Feel free to contact us for more info.
Barkfully,
MontrealDogBlog