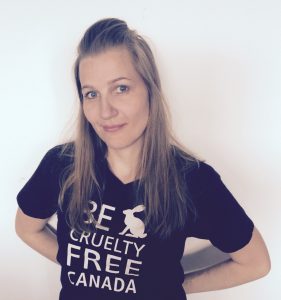 Aviva Vetter is a program officer at Humane Society International in the Department of Research and Toxicology. Along with a background in development, she brings with her an education in communications, anthropology and law, as well as experience writing professionally for a number of non-profit and corporate organizations.
Her innate love of animals propels her to volunteer on a regular basis and drives her to bring awareness to the realities of animal welfare.
Aviva's rescue dogs, serve as her inspiration for happiness.
Read the latest posts from In a Humane Society:
For all archives, click here