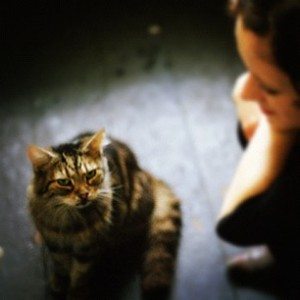 Anitra is our resident pet product reviewer! Having worked in the animal retail industry for over 10 years, Anitra is sadly, well-versed in the commodification of animals.  She left that depressing world behind and is studying for a BA in anthropology and a graduate in Journalism at Concordia.  She'd much rather encourage pet owners to be smart practical buyers FOR their pets…instead of buying their pets!
She now works at Pampered Pets (alongside our Grooming blogger, Anna Maria!) where she meets plenty of dogs and cats in a given day and knows that a happy pet is one that is balanced between structure and love.  And hey, how about a little fun thrown in for good measure?   We're a culture driven by 'things'.  And there's nothing wrong with that as long as those 'things' don't abuse our moral obligations in being considerate to our furry BFF's!
In her blog, Fur Preferred – Anitra puts pet products to the test with her own furry family – to find out what's worth your dollars – and what our furry family members need!
Read the latest posts from Fur Preferred: 
For all archives, click here!