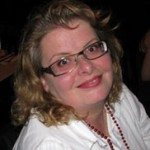 Creating harmonious relationships between people and their pets, one dog at a time!  Specializing in Puppy Training, Obedience Training and Behavioral Issues using friendly, positive methods. Certified by:  Animal Behaviour College.
Meira Frankl (ABCDT)
Perfect Pet Training
514-209-0271
Got a training question for Meira? Ask it here! Remember to check the archives below to see if your question has already been answered!
---
Read Meira's latest training articles:
For all archived articles, click here.