Thank you to all of the fantastic pet people who hook up our readers – and their pets – with awesome prizes! If you want to offer a prize, just contact us!) We also give away prizes on our Facebook Fanpage - so, make sure you "Like" us!
Due to the volume and frequency of our prizing (that's a good problem to have!), this page will no longer be updated.  So, please watch our front page for giveaways!  Click here for a sample of some of our past prizes – and see below as well! 
A FEW OF OUR PAST WINNERS:
---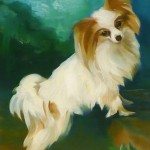 April 23-30th: WIN! A custom pet portrait by artist Jessica Mensch! Get the details here! (WINNER: Leslie-Ann Joseph) 
---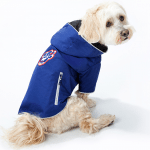 April 16th – April 23rd: WIN! A stylish Canada Pooch rain jacket for your pooch! Enter here!   Canada Pooch is a Canadian pet apparel designer and the first dog brand that you will actually remember! Located in Toronto, Ontario, Canada Pooch apparel and accessories do not contain any animal products.  No down. No fur. No leather. (WINNERS: Lindsay and Kristen)
---
March 26 – April 2: WIN!  4 free boxes of Global Pet Foods' Nature's Harvest Fresh—a new gently cooked pet food to offer pet parents a healthy, safe and convenient alternative to kibble, dehydrated and raw pet foods. Great for picky eaters! Available in beef, chicken, lamb and salmon.  See more here!   (WINNER: Tammy Gallacher)
---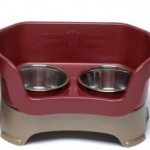 March 19 – 26: WIN! The Neater Feeder (your choice of size).  The Neater Feeder is a revolutionary one-of-a-kind stylish feeding system for cats and dogs that contains spills and splashes. The two-part container allows food to stay in the top reservoir while water naturally drains into the easy to empty lower reservoir, protecting floors from stains and damage and making clean-up a snap!   See more on their Facebook Page and www.neaterfeeder.com (WINNER: Anne Beyeler )
---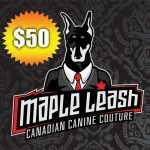 March 12 -19: A $50 gift certificate to spend at www.mapleleash.com!  All of the dog boutique items for sale on MapleLeash.com are stocked in house and ready to ship from right here in Canada! Nothing is drop shipped to you from another country. Everything in stock leaves Edmonton, Alberta within 48 hours using Canada Post for all of our shipping. We ship all across Canada for a flat rate of $11.99, or $6.99 for any order over $49, and FREE shipping for any purchases over $99! (WINNER: Beatrice O'Donnell)
---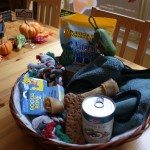 November 21st -28th:  WIN! A gift basket from Brandy's Holistic Centre ! (WINNER: Heather Belanger! Winner from week of the 14th: Morgan Lawson) 
---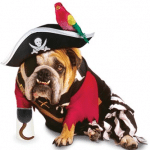 October 24 – 31: WIN! We've got something special up our sleeves for Howlo'ween!  Click here for all the details!
---
October 17 – 24th: WIN! A personalized portrait of your pet - painted by awesome Vancouver artist Vicky Bowes. What a great gift idea for the holidays! Check out our feature piece on Vicky Bowes here.   WINNER: SANDRA CORDILEONE 
---

October 10th – 17th: WIN! A gift basket from Woof Cosmetics. Made in Quebec from gentle, quality ingredients.  You get  5 awesome products:WINNER: Shana Hedges 
---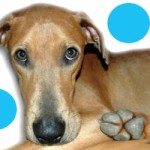 October 3 – 10th: WIN! 5 free walks from Montreal Dog Walking - an $80 value! Montreal Dog Walking offers quality services that allow you and your dog(s) to have a more balanced lifestyle. We will ensure that your dog has a safe, fun, and social outdoor experience and is showered with love and attention! Note: Walks are restricted to residents in these areas: Montreal West, NDG, Westmount, Atwater, Old Montreal and Downtown.  WINNER: Miranda Wimbush
---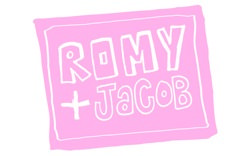 Sept 12-27th:  WIN! A $250 prize pack from Montreal based doggie designers: Romy + Jacob: including bowls, blankets, collars and leashes! WINNER: Brian Goodman
---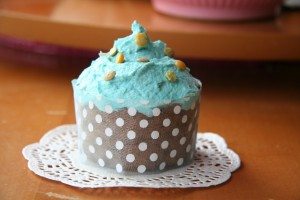 August 8 – 19: WIN! A 6 pack of fresh, organic 'pupcakes' or custom cake baked especially for your special pooch from www.fidoconfections.com! WINNER: Christina Miller
---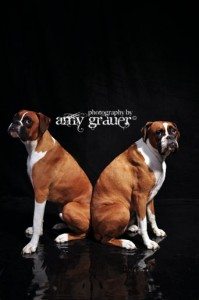 July 22 – August 1: WIN! A professional pet photo shoot from Amy Grauer! WINNER:  Leissy Atauje
---
July 11 – 18th: WIN! A cat prize pack from Multi-Menu.  WINNER: KYME MUMMERY
---
JULY 4- 11th:  A summer fun prize pack from Boutique Woof! Meow! WINNER: COURTNEY BURGESS
---
---