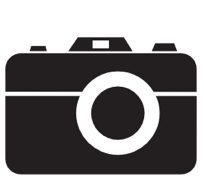 If you have a service to list here, please see our ad page for rate info or contact: nat@montrealdogblog.com 
---
---
Manoir Kanisha:  Founded in 1990, Manoir Kanisha is a multi-services Pet Care Facility located on the grounds of the Montreal International Airport, a few minutes from your next flight or VIA train trip.  This first rate facility offers: Boarding Dogs & other pets (such as cats, birds, rabbits, turtles…), individual Doggy Daycare, special care, indoor and/or outdoor "individual playtime",  Grooming Dogs & cats, Pet Photography, Pick-up/Delivery and International Pet Relocation (if you are moving away and want to take your Pet);open 7 days/week.
Our DOG PHOTOGRAPHY service includes 24 different poses of you dog (5" x 7"), one enlargement (11" x 14") and 3 digital pictures to place on your computer to share with your friends. To see sample of our photography:  SAMPLE ONE / SAMPLE TWO/ SAMPLE 3 
Our priority is the well-being, comfort and security of your animal.  You will depart with peace of mind.  For our rates, more details and pictures:  www.Manoir-Kanisha.com   Reservations:  (514) 631-1755  
Fondé en 1990 et localisé sur les terrains de l'Aéroport international de Montréal, le Manoir Kanisha est situé à quelques minutes de votre prochains vol ou voyage en train VIA. Ce centre multifonctionnel assiste les propriétaires de chiens et autres animaux domestiques (chats, oiseaux, lapins, tortues…) en offrant les services suivant: pension/hébergement, garderie de jour, soins spéciaux, périodes de "jeu individuel" (intérieures ou extérieures), tonte, toilettage et coupes stylisées, photographie animale, cueillette et/ou livraison et relocalisation Internationale (si vous déménagez); ouvert 7 jours/semaine.
Notre service de Photographie des chiens inclut 24 photos (5 x 7 pouces), un agrandissement (11 x 14) et 3 photos digitales pour placer sur votre ordinateur et partager des photos avec vos amis. Voir :   PAGE 1/ PAGE 2/ PAGE 3 
Notre priorité est le bien-être, le confort et la sécurité de votre animal.  Choisissez le Manoir Kanisha et vous partirez l'esprit en paix. Tarifs, détails et photographies :  www.Manoir-Kanisha.com   Reservations : 514-631-1755
_____________________________________
---
Chantal Levesque photo:  Hi there! My name is Chantal. I am a pet photographer with a candid, documentary style. I offer a variety of tailor-made packages that can be adapted to fit your needs. Capturing what makes your pet unique and the chemistry between you is my specialty. Oh and I love cats AND dogs! I have a kitten of my own, Shirow, and I volunteer my photography services to the Montreal SPCA. Images speak louder than words so please feel free to check out my website and contact me if you want to know more about my services and rates. Send an email to chantal@clevesquephoto.com if you would like to be kept informed of my promotions and events I will be covering.  chantallevesquephoto.com 
_____________________________________