Montreal Dog Blog wishes to extend a huge thank you (and some vigorous tail wagging) to the following reporters, publications and venues for letting us be heard! Thank you everyone, for doing your part to help animals!
October 2012: Montreal Dog Blog is among the elite selection of awardees that  Kwikmed.org felt made a real contribution to the pet health category. See our name in lights here! 
---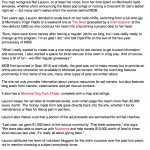 September 2012: Openfile.com interview with MDB creator Nat Lauzon on MDB's 2 year anniversary. By Sarah Leavitt
---
July 2012: MDB interviewed for Globe & Mail piece about "Hot Dogs in the City" by Anna-Kaisa Walker
---
May 2012: Listed among the 25 best Dog Bloggers by Bel-Rea Vet Tech Training. See the list here. 
---
May 2012. Montreal Mirror "Best Of" 2012:  Montreal Dog Blog makes the 'best local blogs' list, as voted by Montrealers!
---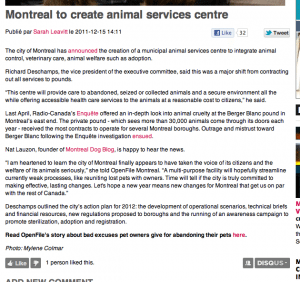 Openfile.ca, December 2011 "Montreal to create animal services centre" by: Sarah Leavitt
---
 MDB Creator, Nat Lauzon on CTV News in November 2011.  Watch the video here. 
---
Montreal Monitor, July 8, 2011
"Nutrience and Montreal Dog Blog Launch Food for Fans Campaign"
---
"Interview with Nat Lauzon" May 2011 by: David Hamburg  Montreal Dog Blog creator Nat Lauzon discusses social media.
---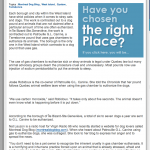 West Island Chronicle, October 26th, 2010
"Gas chambers used for Ste.Geneviève strays"
by: Sarah Leavitt
---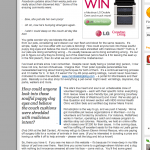 Montreal Monitor, Feb 10, 2011
"New site for pet lovers"
by: Nat Lauzon
---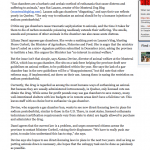 Montreal Mirror, March 10, 2011
"How To Kill Your Pet"
by: Elisabeth Faure
---
THANKS ALSO TO:
Veterinarian Colleges website – for including us in their list of Top Animal Advocacy Blogs!
The Kelly Alexander Show – interview with Montreal Dog Blog creator, Nat Lauzon in December 2010.