CONGRATULATIONS TO JULIAN SO! Our winner of this prize! 🙂 
You've discovered our secret entry page!
Many thanks for stopping by the Montreal Dog Blog booth at the 2012 Beaconsfield Pet Fair!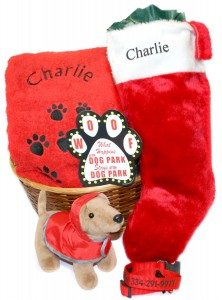 To say thanks, we'd like to give you a shot at winning a fabulous prize pack from Bring Your Dog Home, including:
 Embroidered Collar
Nylon Raincoat
Xmas stocking
Bumper sticker
Embroidered Towel
The contest is open for THIS WEEKEND ONLY and ONLY for people who got our secret URL!