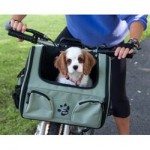 Pet Gear 3 in 1 Bike Basket Carrier/Car Seat BUY HERE $94.49
A carry bag, a car seat – and a bike basket! This great item has something for everyone!
Pet Gear Deluxe Portable Soft Crate (dif. sizes) BUY HERE $215.99
Pet Gear Soft Crates are very spacious yet can be folded flat for easy portability. These durable crates have strong steel frames with nylon covers that are removable and washable. 3 zippered doors. Pouches.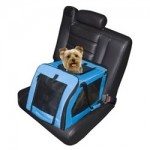 Pet Gear Car Seat and Carrier BUY HERE $58.49
The Signature Pet Soft Car Seat/Carrier easily attaches with the car seat belt to keep your carrier secure in the seat and your pet safe.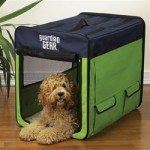 Guardian Gear Collapsible Dog Crate BUY HERE $143.99
Durable, water-resistant, and easy to clean, our Guardian Gear® Collapsible Crates make travel and shows a breeze for pet and owner.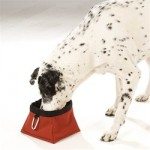 Guardian Gear Dog Travel Bowls BUY HERE $7.19
The easy way to give pets food or water on the go. Great for walking, camping, or road trips, these durable polyester travel bowls hold more than two quarts (8 cups) of food or water.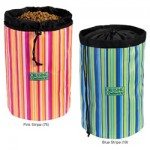 Cruising Companion Travel Food Bags BUY HERE $13.49
Great for walks, hikes, camping and trips to the beach, our Cruising Companion Travel Food Bags hold enough food to provide pets with several meals. Made of waterproof, tear-resistant polyester.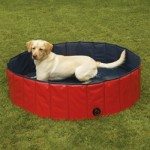 Guardian Gear Dog Pools BUY HERE $116.99
Our dog pools are portable, easy to fill and empty, and made of extra tough PVC for lasting use. Easy to pack for summer road trips.
Planet Dog Travel Food and Water Bowl BUY HERE $12.59
Collapsible, rollable, stuffable, very packable.