All prices CAD. Some include free shipping! Happy playing! 🙂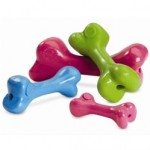 Planet Dog Toys Orbee-Tuff Bone BUY HERE $7.19
Non-toxic, recyclable, durable, rinses clean. Dogs love it!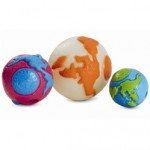 Planet Dog Toys Orbee-Tuff Ball w/ Treat Spot BUY HERE $8.09
Called the "world's best dog ball" by industry experts – this doggie-durable, buoyant, bouncy and minty toy is also non-toxic, recyclable and rinses clean.
Toughstructable Bone Dog Toys BUY HERE $6.29
Constructed out of rugged nylon canvas to withstand long hours of vigorous play. The ideal toy for aggressive and persistent chewers. They also float, so they're great in the pool or the park. Each contains a squeaker.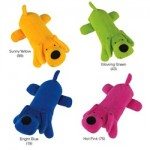 Zanies Neon Big Yelpers BUY NOW $5.39
Dogs will yip, they'll yap, they'll jump for joy when Neon Big Yelpers are around. Neon-bright plush toys are cute, cuddly, and full of fun. 7″.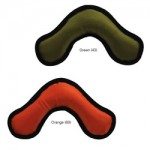 Zanies Toughstructable Boomerangs BUY NOW $4.99
Zanies Toughstructables Boomerangs are ultra-durable nylon dog toys that are built to withstand tough chewers. Available in green or orange. Each boomerang toy for dogs contains a squeaker.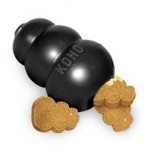 Extreme Kong Hard Rubber Dog Toys BUY HERE $8.09
For tenacious chewers!
WORLD'S STRONGEST RUBBER DOG TOY! Three sizes are available to satisfy large, tenacious power chewers.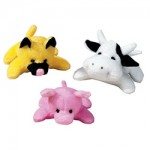 Zanies Bitty Buddies Training Toys BUY HERE $4.49
These adorable plush squeaker dog toys offer an effective way to attract and keep a dog's attention.